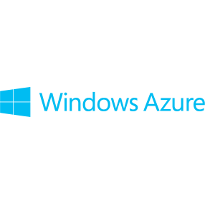 Get Microsoft's Cloud Computing Platform & Infrastructure for your Business
Integrate the services and applications you depend on with a scalable cloud platform.
Many modern businesses are searching for ways to enhance the mobility of their business. Integrating technology systems that expand their access to mission-critical data is one effective way to improve operational agility. With so many cloud solutions on the market, it can be difficult to measure what your business needs in a dedicated cloud computing platform.

A comprehensive business continuity plan can stave off organizational ruin.
At AL KENDI COMPUTER SYSTEMS, we are technology professionals, but most of our job is helping organizations like yours identify, and find solutions for, problematic risk. Business continuity isn't a technology strategy, although it does include the use of technology.
In business, risk is everywhere. In order to protect your business against the potentially negative circumstances that face your business, putting together a strong and comprehensive continuity plan is important. Our consultants can work with you to design an approach that confronts risk by:
Identifying Your Risk - There are endless risks out there, but the key is to find the ones that have realistic chances to happen and to customize specific actions to mitigate these particular risks.
Analyzing Your Business - By analyzing your business operations, the needs of your staff, the impact certain risks will present, and working to understand the underlying legal, contractual, and regulatory obligations your business is under, will assist us in planning the right continuity strategy.
Identifying Officers and Contacts - Every continuity strategy has to have defined people at the helm of them. We review your business' contact lists, Disaster Recovery officers, business and network administrators, suppliers and vendors, and help you identify a workflow if and when your continuity strategy needs to be enacted.
Analyzing Your Information Technology - IT will be a major component of any business continuity. We will look at your networks and infrastructure, including your data backup platform, data recovery requirements, and your organization's access control procedures to ensure that your data is protected properly.
Determining Organizational Financial Obligations - Every business has financial obligations. Our consultants will help you sort through your insurance, recurring expenses, and outstanding invoices to help you ascertain the cost of continuity.
Many people depend on your business, so protecting your business from risk has to be a priority. To learn more about how our professional consultants can help you set up and implement a strong, resilient, and effective business continuity strategy we invite you to fill out the form on the page or call us directly at 055-8872105